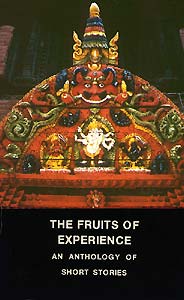 ISBN 0-920540-07-4
An Anthology of short stories by
J. Kit Miller, Susan Gabori, David Haskins, Andreas de Lera-Preizler, Beatrice McNeil, Lesley McAllister, Carlo Paolielo, Stewart Shaw, Opal L. Nations
Nine short stories that portray the outer roles and inner conflicts of people caught up in the drama of life.
". . . A deranged painter disrupts the lives of three people who live with him in an isolated country house.
". . . A young boy chooses death over degredation in a concentration camp.
". . . A strange man finds his world suddenly smashed by the forces of nature.